"Genetics Loads the Gun. Lifestyle pulls the trigger"
Dr Caldwell Esselstyn

"Your state of mind might be determined by your state of gut".
John Cryan

'Those who think they have no time for healthy eating will sooner or later have to find time for illness' Edward Stanley.

"The very best way to lengthen the day is to steal a few hours from the night." Sir Henry Norman.

What is Lifestyle Medicine?
It's the evidence-based medical specialty that uses lifestyle therapeutic approaches, such as a predominantly whole food, plant-based diet, regular physical activity, adequate sleep, stress management, avoidance of risky substance use, and other non-drug modalities, to prevent, treat, and, oftentimes, reverse non-communicable disease, sometimes referred to as degenerative chronic disease.
The impact of COVID-19 is spreading misfortunes across our beautiful islands. Individuals and families are feeling the pinch from reduced hours and job losses. From family units to corporate boardrooms and our national government  – spreading the meagre and sparse  wealth is necessary just to survive from day to day. The unique challenges we now all face has to do with one's health. It is no coincidence then that in the middle of this pandemic, the Seventh-day Adventist Church in Fiji inaugurates  a Wellness Centre  – now branded Hope Clinic. Why? Because no one can ignore a  fundamental truth: you can have all the money in the world, but if you don't have your health, money can't replace it. Seventh-day Adventists are committed to spreading the inspired health message – a plant-based diet, sunlight, fresh air, exercise, water, temperance, rest , and trust in God. It is our way of sharing God's love for humanity in  our community and ultimately help everyone lead a better life.
Spread the Health – visit Hope Clinic soon.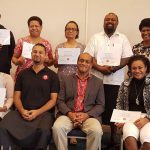 awesome results' for chip program in fiji
The Complete Health Improvement Program (CHIP) continues to gain popularity in Fiji, with 33 people recently graduating from the lifestyle intervention program in Suva.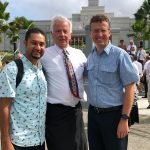 denominational leaders meet to tackle health problems in fiji
Adventist health leaders in Fiji met with leaders from the Church of Jesus Christ of Latter-day Saints (LDS) in Suva, Fiji on Friday, June 15.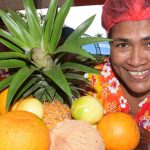 three-day food festival at sukuna park in suva
Food for free and not just any kind of food, but the kind that is good for the body and helps reverse lifestyle or non-communicable diseases, says Dr Alipate Vakamocea.